Richard | Sep 07, 2011 | Comments 0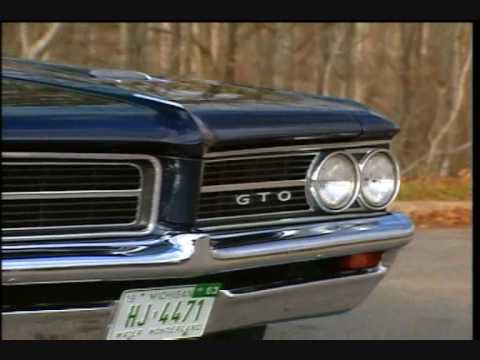 Although there were plenty of cars before it that were considered fast, the 1964 Pontiac GTO may has been considered the first authentic muscle car. It maybe called the first but that  was not enough to guarantee its continuous production. The Pontiac GTO was produced from 1964 to 1974 and it was revived for the 2004 model year. Although there was no convertible body style in this new model, there was a suitable rear-drive 2-door coupe. It was arguably a better muscle car than the 1964 but it sold poorly. Muscle car buyers had changed. In 1964 a plain Jane with a big engine was enough, but by the mid-90s more flash was required.
If you are looking for the most famous muscle car that goes 0 to 60 in 6.5 seconds, the 1966 Pontiac GTO is your best bet. When it was first introduced it immediately became a bestseller. Pontiac had produced a new masterpiece and it  continues to be in high demand among car enthusiasts. From there the GTO continued to grow larger and faster until the early 70s when the legendary GTO emblems were applied to several different body styles with less than ground pounding power.
Filed Under: Back Track • Featured • Road Test Video
About the Author: I grew up and lived in Iowa for nearly 40 years before moving to Southern California. The time there was very rewarding but the urge for a slower pace moved us to Tennessee a few years ago and we love it. I have been into cars since I was old enough to remember. I don't have a brand loyalty although I do prefer American Muscle. As long as it has four wheels on it I get excited. Few men are lucky enough to be able to share their passion for cars with the woman they love. Fortunately, my wife Katriana is also a gear head and many of our activities revolve around the cars. When they don't we are usually out with our miniature donkeys. You can see more about that part of our lives at http://www.LegendaryFarms.com.
Comments (0)