Richard | Mar 24, 2011 | Comments 0
Plymouth made a big splash with its cartoon based Road Runner. The Beep-Beep horn and cartoon logo on the side was a big hit with the young generation that wanted a fast car at a price they could afford on their new to the work force incomes.
Plymouth new they had a winner but there was a segment of the market that was older and wanted more amenities and refinement in their muscle car. They also had more disposable income and the Plymouth GTX was born. This was the young professionals' muscle car from MOPAR.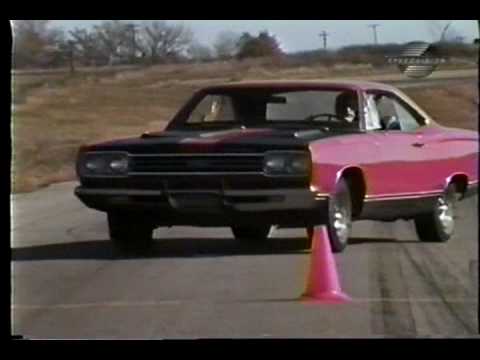 Filed Under: Car Stories • Featured • Road Test Video
About the Author: I grew up and lived in Iowa for nearly 40 years before moving to Southern California. The time there was very rewarding but the urge for a slower pace moved us to Tennessee a few years ago and we love it. I have been into cars since I was old enough to remember. I don't have a brand loyalty although I do prefer American Muscle. As long as it has four wheels on it I get excited. Few men are lucky enough to be able to share their passion for cars with the woman they love. Fortunately, my wife Katriana is also a gear head and many of our activities revolve around the cars. When they don't we are usually out with our miniature donkeys. You can see more about that part of our lives at http://www.LegendaryFarms.com.
Comments (0)